Notes from the FAIR Island Project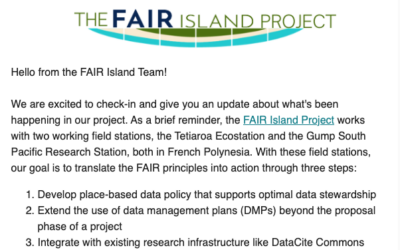 We just sent our first project newsletter! Below is a quick blurb and to read the full thing, check out this link. To be on the list to get these quarterly updates moving forward click subscribe at the bottom of the page. Thanks for following along!Hello from the FAIR...
Join the FAIR Island Newsletter
Legal Disclaimer
Privacy Policy | Accessibility 
Except where otherwise noted, content on this site is licensed under a Creative Commons Attribution 4.0 International license.