Notes from the FAIR Island Project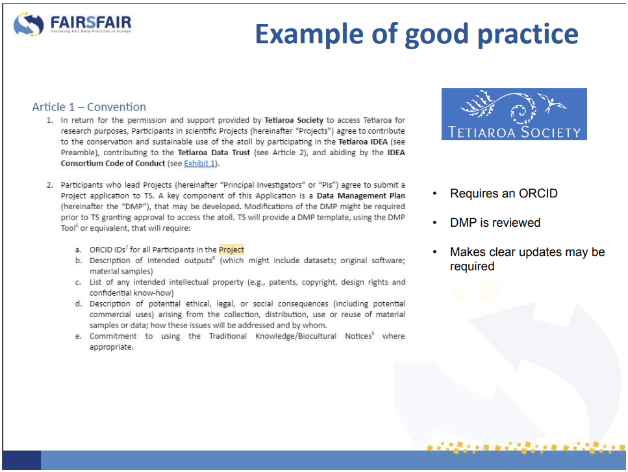 The FAIR Island Project participated in the FAIRsFAIR Policy Enhancement Support Programme in the first part of 2021 sharing the draft Tetiaroa Data Policy. The Policy Support Programme was an open call for policy enhancement support launched in late 2020. The call...
Join the FAIR Island Newsletter
Legal Disclaimer
Privacy Policy | Accessibility 
Except where otherwise noted, content on this site is licensed under a Creative Commons Attribution 4.0 International license.